Dr. Riska K. Lim, DDS, Duarte Dentist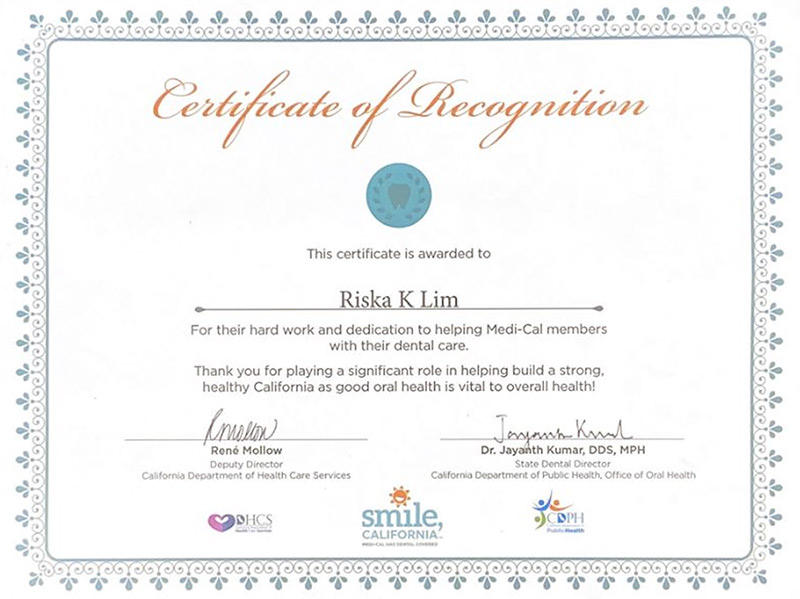 Background and Credentials
Dr. Riska K. Lim has more than 25 years of experience in the dental field, she finished her residency in General Dentistry at Northwestern University dental school in the city of Chicago, Il.
Dr. Lim moved to California in 2003, she is a passionate dentist with keen interest in individual treatment planning approach, has completed numerous courses in complex dental procedures. Dr. Lim is dedicated to providing the best dental care to all her patients. Dr Lim emphasizes preventative care and will ensure that you understand how to maintain a beautiful and healthy smile.
She is a member of California dental association and the American Dental association. Dr. Lim enjoys cooking, traveling and spending time with her family, friends and her two beautiful dogs.
Learn more about Dr. Lim as a dentist near you.